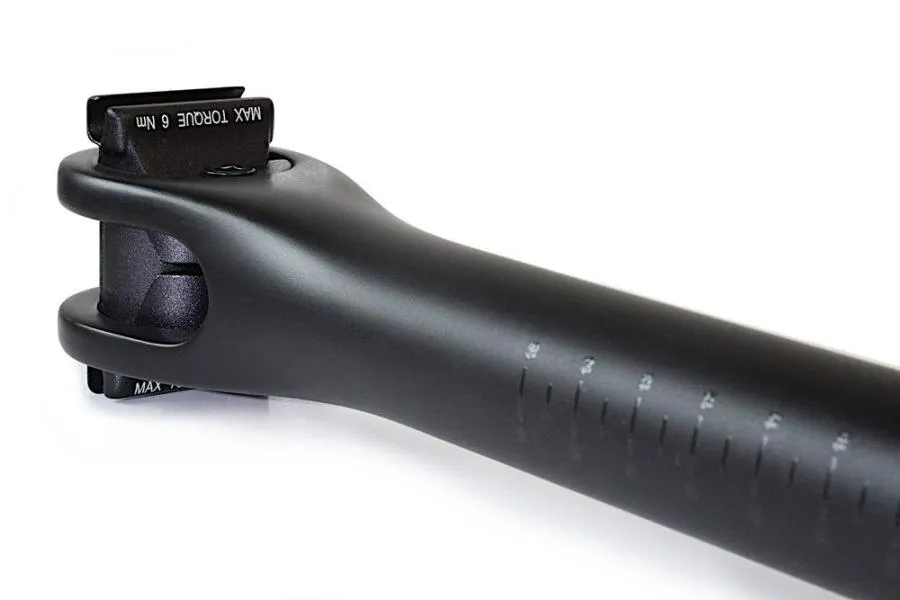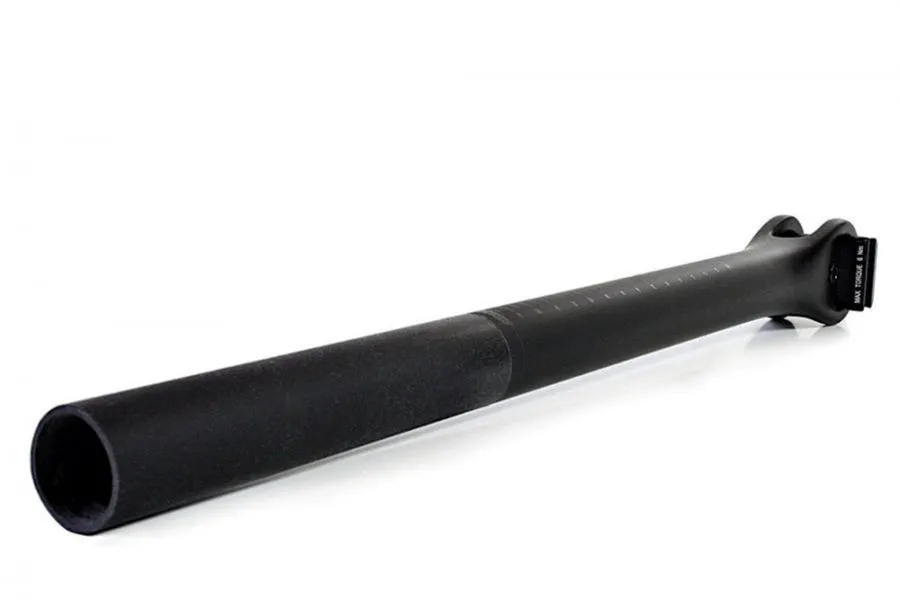 Feathery Carbon Seatpost - X5 in 27,2/ 31,6 x 400 mm.
Item discription:
Carbon seat post in matte black, with its flexibility it absorbs shocks of the track more safely and reduces rider fatigue with riding comfort.
The saddle is securely clamped in the filigree seat post holder on the right and left by two wedges from below. You have a carbon saddle with oval rails in 7 x 9 mm, or a standard saddle with round rails in 7 x 7 mm? Whatever rails are installed on your saddle, the saddle is now so light and easy to pick up and adjust in the inclination.
The deburred components protect the bike frame and saddle from scratches and keep the biker's fun for a long time. A weight-optimized lightweight component with extensive easy adjustment and clamping range and existing scaling on the saddle tube.

Shipment:
1 x Seat post in
1 x 27,2 mm x 400 mm (195 gr.) or
1 x 31.6 mm x 400 mm (205 gr.)

Note: Please select your seat post diameter in the top right corner and your rail type (round or oval) for your saddle!